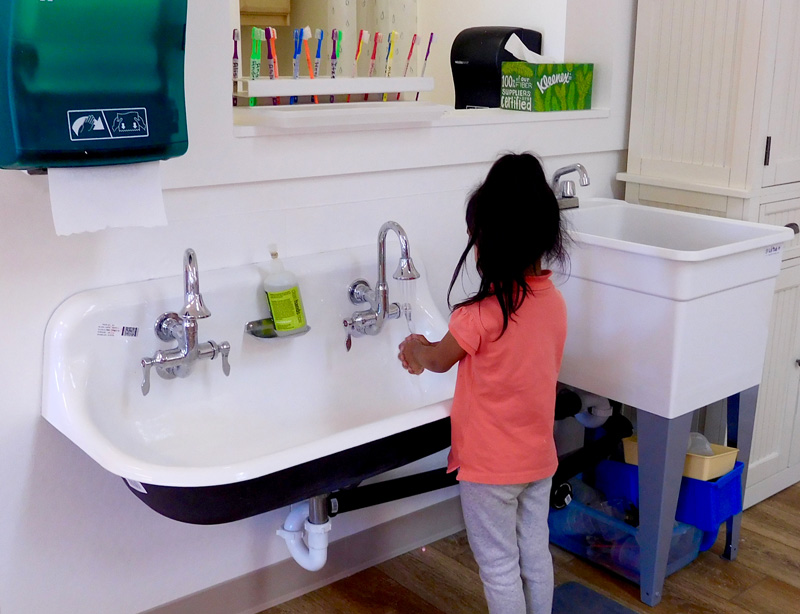 Louis has a long history working in Head Start. Starting as a classroom teacher in 1981, he has also worked as a CDA advisor and CDA representative.
Since founding Spaces for Children in 1990 he has designed hundreds of EHS and HS classrooms, remodeled facilities and trained tens of thousands of Head Start staff. The environments are designed in compliance with Performance Standards, Best Practices and beyond.
Head Start Services include;
Staff Training on Environments
Facility & Classroom Assessment
Classroom Remodel
Furniture Space Planning and Selection
New and Remodel Facility Design
Head Start – Early Head Start Conversion
Early Head Start • Head Start • EHS-FCC
Classroom Remodels (Before & After)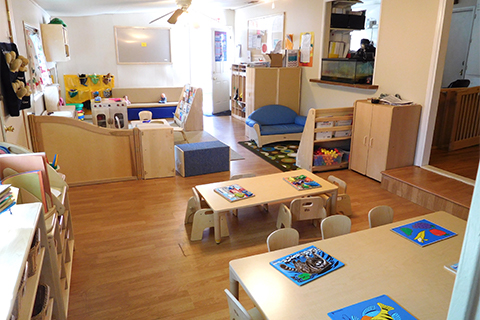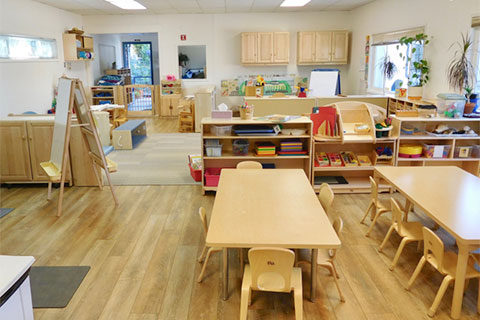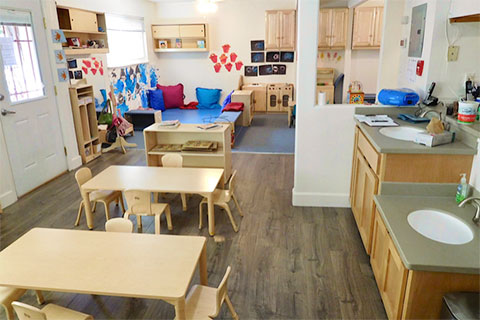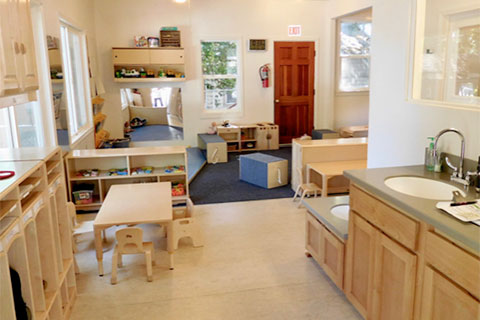 Client Testimonials
Over the last 5 years Louis has worked with us redesigning and training over 10 Family Child Care Homes in our State and Early Head start/Child Care Partnership Network. Louis' transforming the environments has contributed to our FCCH Network becoming a model program for the State. His expertise in environments has increased the quality of our homes and the care that is being given.. Through on-going trainings and support to myself and the FCCH providers he has enabled the network to expand their knowledge which directly impacts the children and families we care for.
He has truly made a huge contribution to raising our quality and we appreciate all that he has done for us!
Clara Nakai, Coordinator
EHS and FCC Programs
Modesto City Schools
Modesto, CA
Louis opened our eyes to new possibilities. He has the ability to listen, understand and then masterfully plan with the teaching team to create an environment that intentionally uses furniture, plumbing, flooring, light and space in the classroom that supports the teachers in easily setting up and scaffolding creative learning opportunities and supports the children with rich and engaged learning for longer periods. A balance of soft, quiet and active work occurs with visual supervision and easy adult and child interactions. Many parents have remarked on the difference in how calm and organized the classroom appears.
During our DRS review, an assessor observing in the classroom said; "children were naturally in small groups, clustered in various parts of the room, everyone was busy and engaged, quiet, calm, 20 children on a rainy day…."
We love what Louis did here and very grateful for all his support, time, vision!
Jan Yarish, Director
Community Action Marin Head Start
San Rafael, CA
See EHS/HS Client List (partial)
Marin Head Start, Novato, CA.
Modesto City Schools, Modesto, CA
Los Angeles County Office of Education
Merced County Office of Education, CA
Stanislaus County Office of Education, CA
Oakland Head Start, Oakland, CA
Home-Safe, Los Angeles, CA
Community Services for Children, Allentown, PA
Chico Community Child Care Center, Chico, CA
Westside Children's Center, Culver City, CA
Olympic Educational Service, Bremerton, WA
Columbia University Early Head Start, NY
Volunteers of America of Los Angeles
TCA, Inc., New Orleans, LA
Tompkins Community Action, Ithaca, NY
Vista Del Mar Child & Family Services, Los Angeles, CA
Plaza Community Center, Los Angeles, CA
Rancho Santiago Community College District, Santa Ana, CA
VNSNY Early Head Start, New York
Pediatric Therapy Network, Long Beach, CA
Child Start, Wichita, KS
Southern Oregon Head Start
United Way of Acadiana, Lafayette, LA
Parent-Child Development Corporation, West Point, VA
Foothill Family Services, Pasadena, CA
Richland County First Steps, Columbia, SC
Region 2 OHS T/TA Network
Region 9 OHS T/TA Network
Early Head Start Articles & Interviews
Environment Criteria: Head Start Performance Standards & Caring for Children Basics (coming soon)
Design Guidance for Child and Adult Sinks in Early Head Start, Head Start and EHS – Family Child Care (coming soon)
Hear Louis interviewed and review learning environment resources on the Head Start Early Childhood Learning and Knowledge Center (ECLKC) Website;
Contact
SPACES FOR CHILDREN provides many Early Head Start and Head Start design and training options.
To discuss your project; Contact