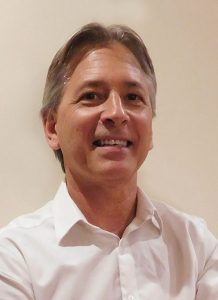 Louis Torelli, M.S.Ed. is the cofounder and director of Spaces for Children, a company specializing in classroom and facility design for early childhood programs. Founded in 1991 with architect Charles Durrett, the focus of the company is to merge environmental design and child development theory to create high quality facilities for children, staff and families.
Louis began his career 40 years ago as an infant/toddler teacher. During his 6 years as a teacher he began to explore the role of the design of physical environment and its impact on children's learning, development and relationships. While working towards his graduate degree in education he also enrolled in coursework on design for educational settings. After completing graduate school he began to focus on creating developmentally-designed environments for children. Over the last 30 years he has designed hundreds of classrooms, facilities and family childcare environments. A frequent workshop trainer, Louis has conducted seminars on early childhood environmental design to tens of thousands of educators nationwide.
Charles currently devotes the majority of his time to designing Cohousing communities throughout the U.S. and Canada. He continues to work with Spaces for Children on design projects focused on new facility development.
Louis is the author of numerous articles on environmental design for early childhood programs, and a coauthor of Educating and Caring for Very Young Children: The Infant/Toddler Curriculum, published by Teachers College Press. He is on the faculty for The Program for Infant/Toddler Care Institutes, and consulted on the development of PITC's "Space to Grow" DVD and "Setting Up Environments" training manual.
Louis holds a B.A. in Early Childhood Education from Queens College and M.S.Ed. from Wheelock College in Infant and Toddler Development and Behavior.