Front of Classroom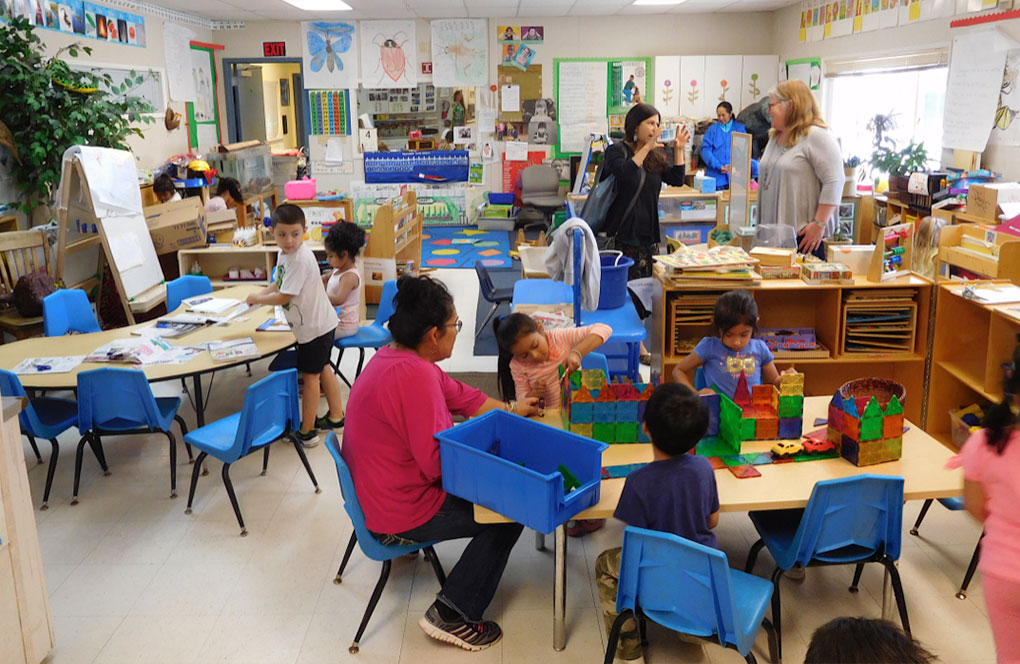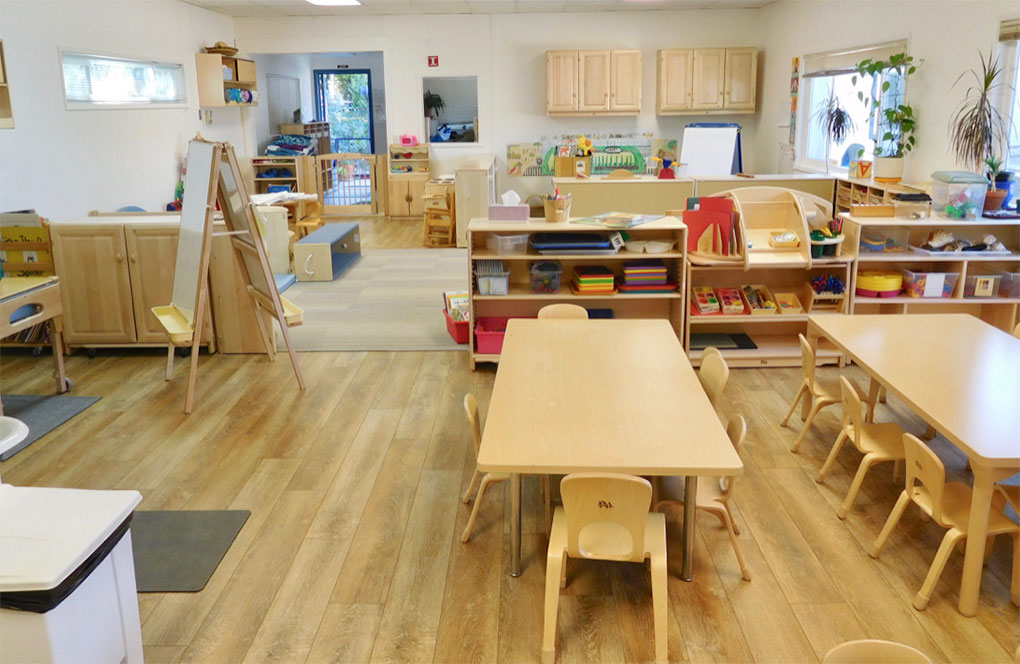 Slide arrow left and right to view the before and after transformation.
BEFORE: This 30yr+ modular building was in dire need of an update. The existing furniture plan created a crowded environment, making it difficult for teachers to promote children's focused learning and support curriculum fidelity. AFTER: By utilizing the science of space planning, the new plan creates larger learning centers and more flexible space. Environment provides an ease of supervision and encourages children's focused play and increased language interaction.
---
Back of Classroom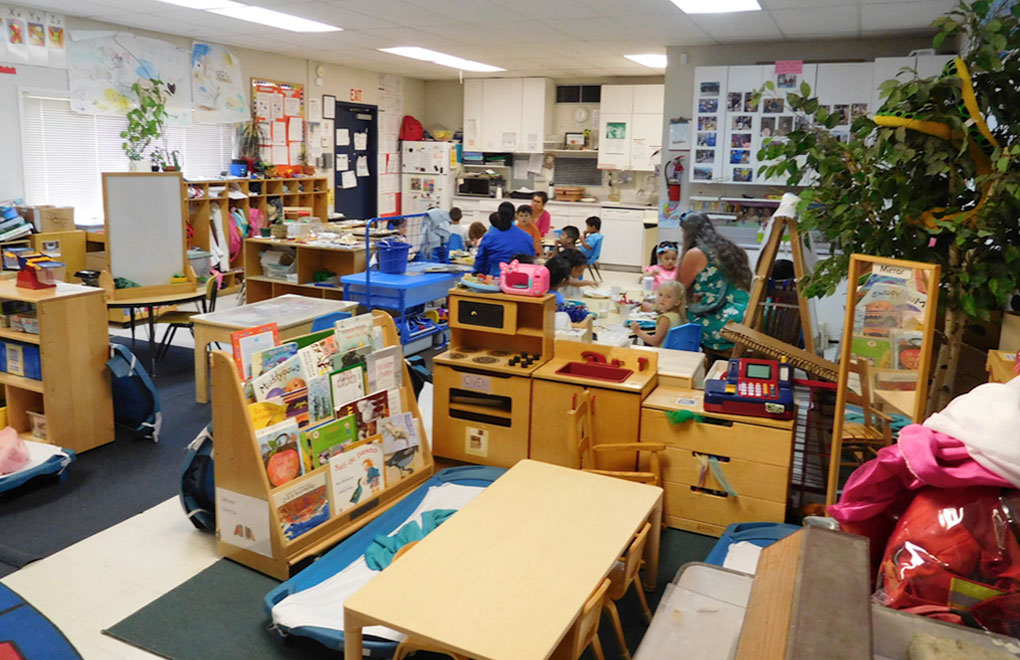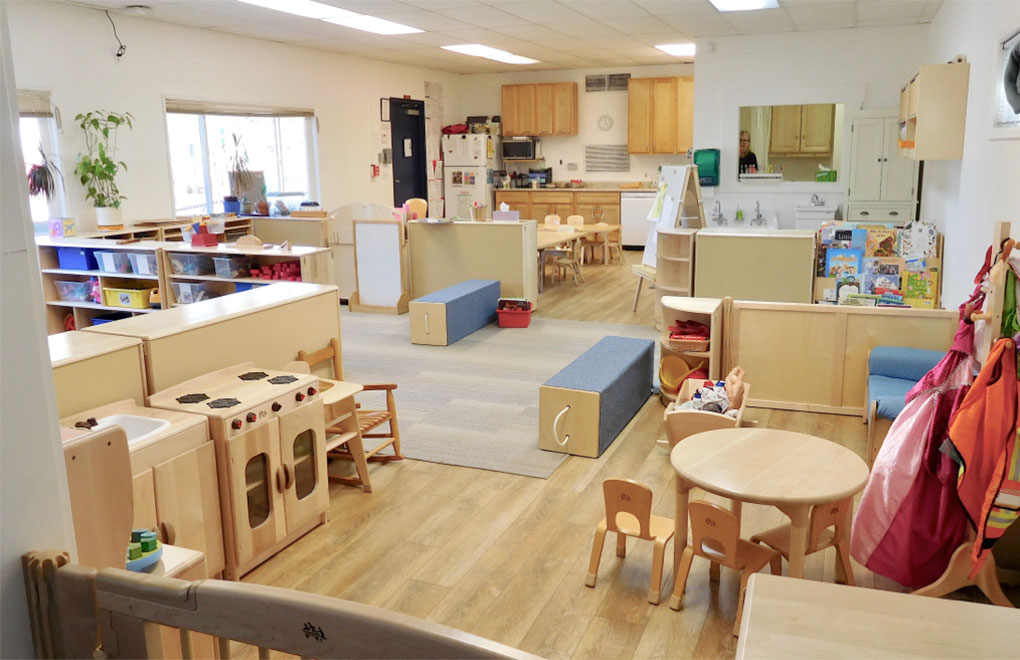 Slide arrow left and right to view the before and after transformation.
---
Construction Area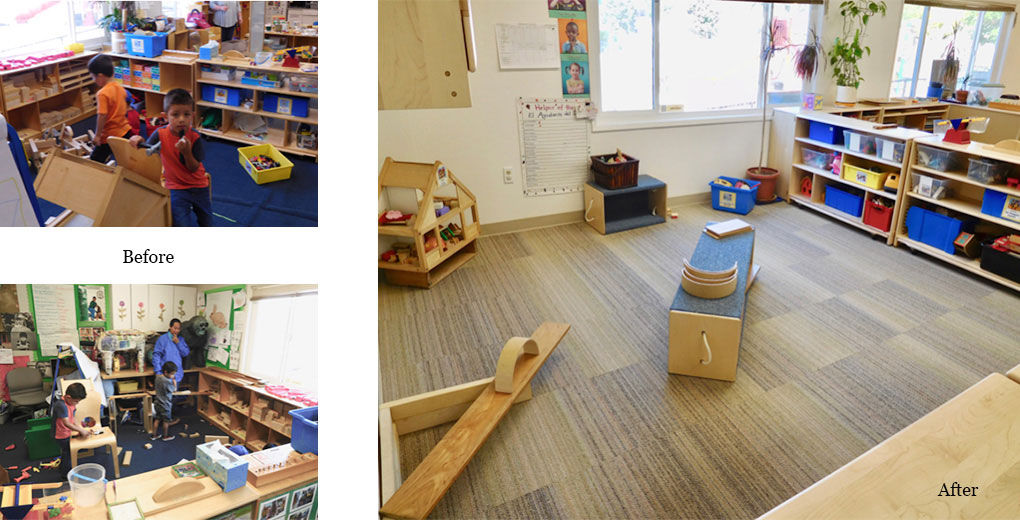 ---
Children's Toilet Room
BEFORE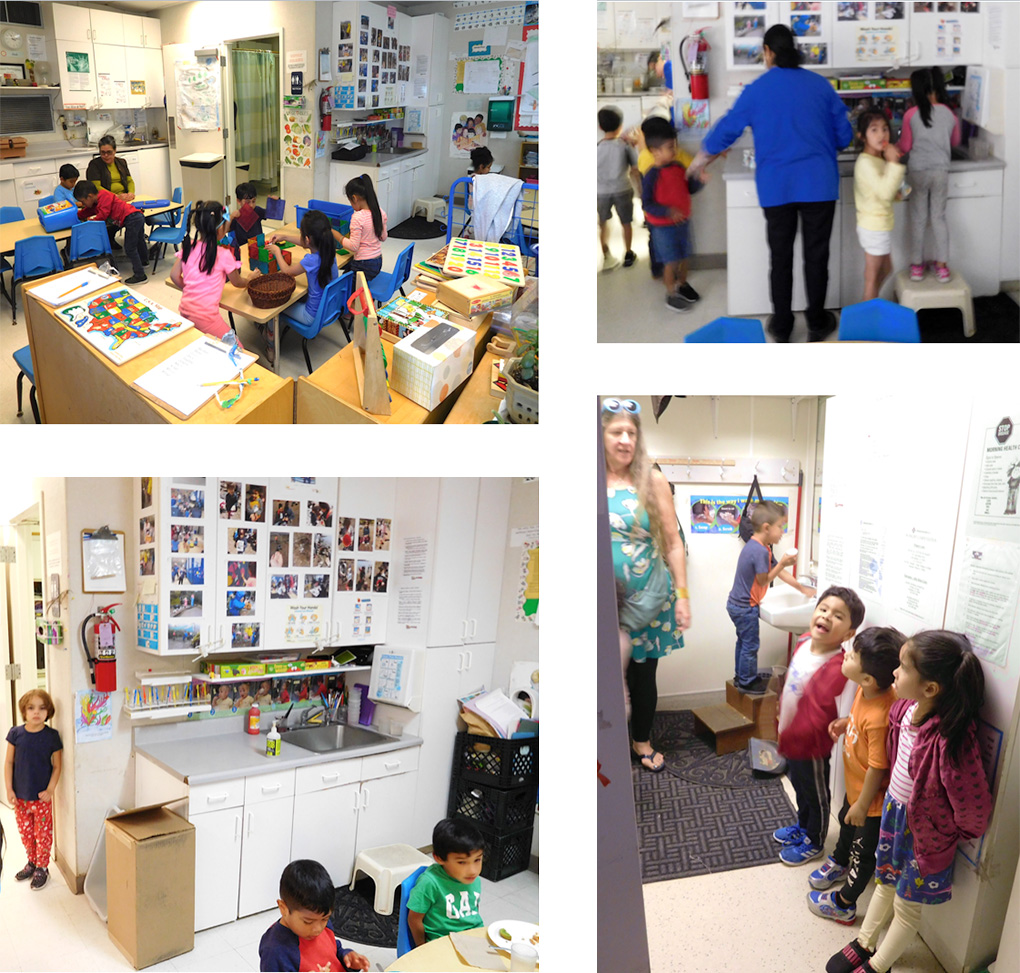 BEFORE: The design of the children's bathroom in many Head Start classrooms limit a teacher's ability to supervise unless they stand directly in the toilet area. Because the handwashing sinks are not mounted at the children's level, it also requires teachers to line up children and directly supervise while they stand on the step stool, one at a time. Preschoolers wait in line, one at a time, while a teacher is required to manage group and ensure safety of child on the stepstool 6 or more times a day!
---
AFTER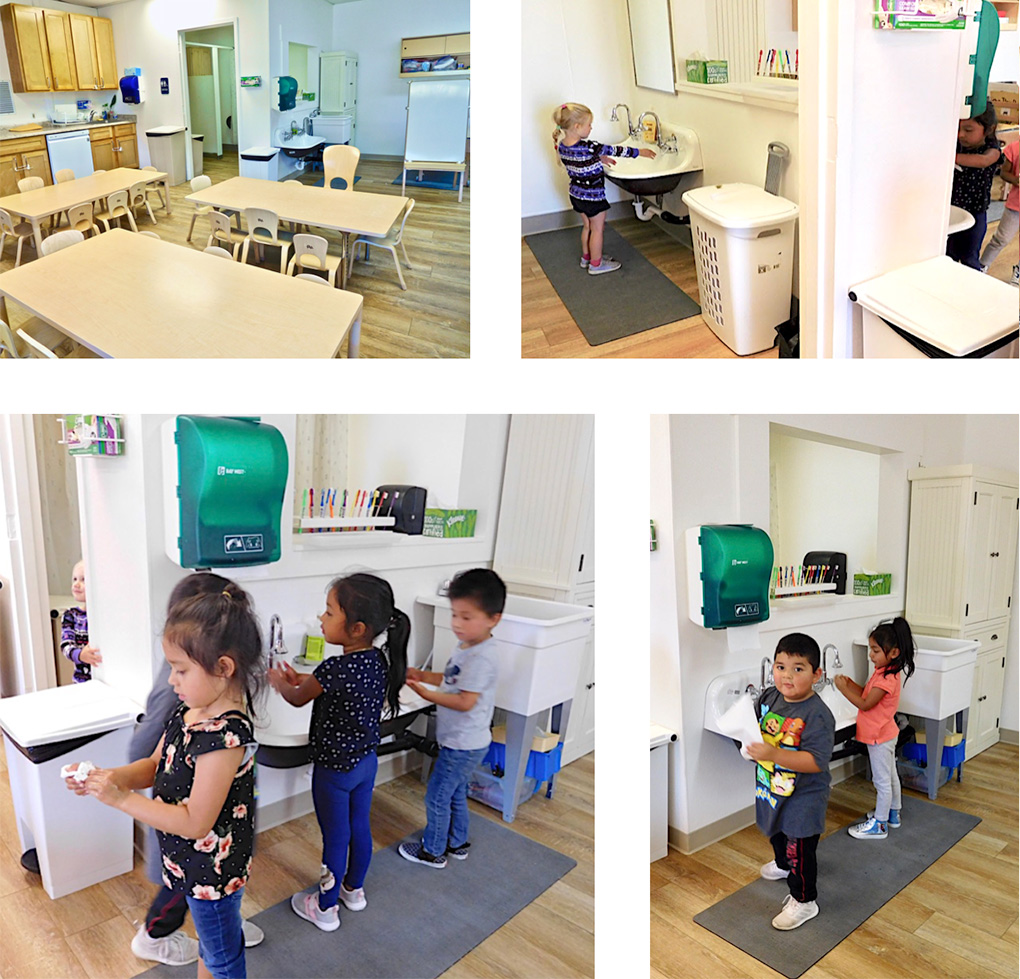 AFTER: Instead of children waiting in line one at a time, up to 4 children can wash their hands simultaneously. Children can wash their hands independently and frequently, supporting self-help skills, their sense of competence, and promoting a healthy learning environment. Teachers are freed-up from managing handwashing and can spend more time facilitating other activities. The window cutout above the sinks allow teachers to supervise children in toilet area while still supervising them in the classroom. The adjacent adult height sink is utilized for teacher art prep and cleanup.