Carpeted Risers
Carpeted risers are an essential classroom furniture item for all age groups. There are countless uses. The rope handles allows for easy movement to different activity areas.
---
Wall Storage Cabinets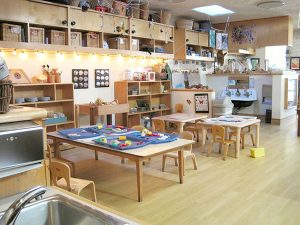 Place multiple wall storage cabinets above each activity area. Allows you to change and add materials without leaving the children and without taking up the children's play area.
---
Reading Pockets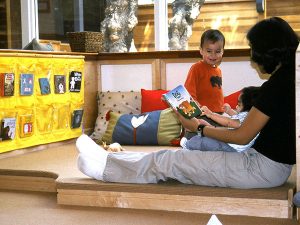 Heavy-duty, sunbrella fabric and vinyl book holders are ideal for infant and toddler classrooms. They add softness to the environment and do not take up any space! In addition to books, they can be used for small toys (teething rings) and dramatic play props.